One of the few things every developer needs includes IIS (Internet Information Services) Manager to be activated on a freshly installed Windows OS. This post will guide you on How to Activate IIS Manager on your Windows 10 PC or Laptop. But the steps for Enabling IIS manager remains the same for Windows 10, Windows 8 or Windows 7 OS.
How to Activate IIS Manager on Windows 10,8 or 7 Operating System:
By default IIS manager is installed on your system while you do a windows installation. You just need to activate it. Follow below mentioned steps:
Step 1: Open Turn Windows Features on or off panel
Go to Control Panel > Programs and Features > Turn Windows Featues ON or OFF
On the pop-up window you can Activate, Enable or Deactivate Windows Features and Options. We have to select Internet Information Services (IIS) from here.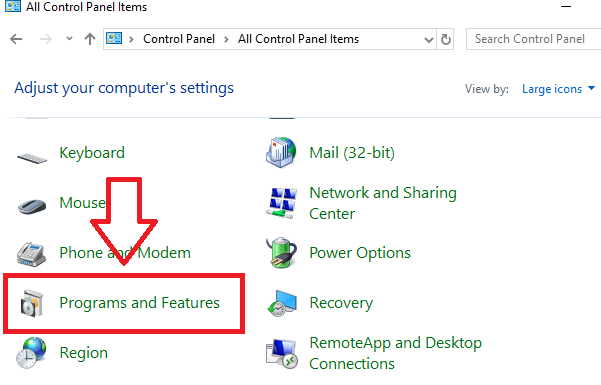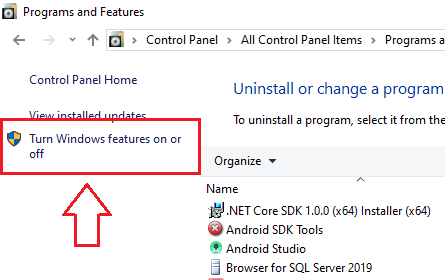 Step 2 : Selecting and Activating IIS Manager
On the Pop-Up windows navigate to Internet Information Services and Expand it.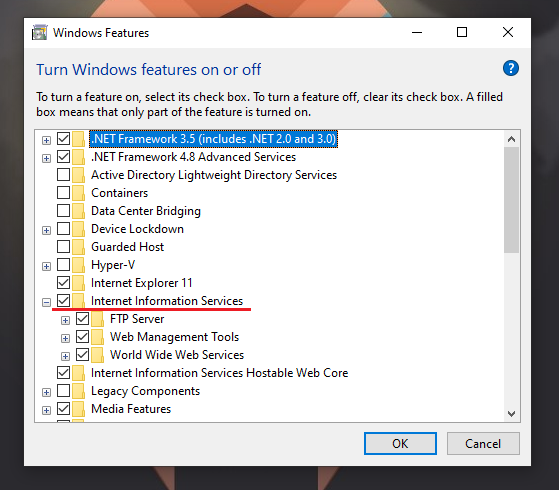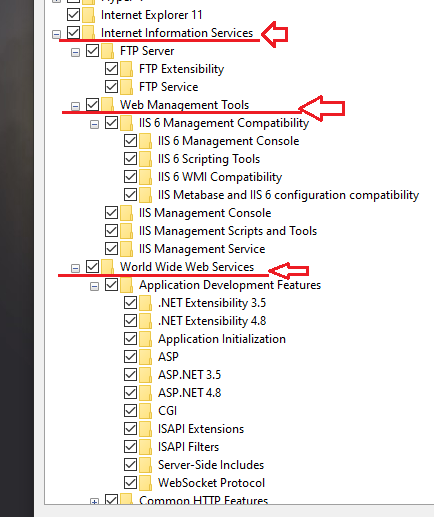 Under Management Tools Check on on IIS 6 Compatibility for backwards compatibility. Check on IIS Management Console, Scripts and Tools, Management Service. To enable IIS manager panel on your Windows IIS Management Console should be checked and activated.
Under World Wide Web Services, you will find different .net Frameworks and CGI options. These options are very useful when you want to host ASP.NET and PHP websites on IIS Manager. I have selected all the options. Click on OK button after you have selected your appropriate features including IIS options. Windows will start the process of installing and activating the featues. After a while you will get below screen message.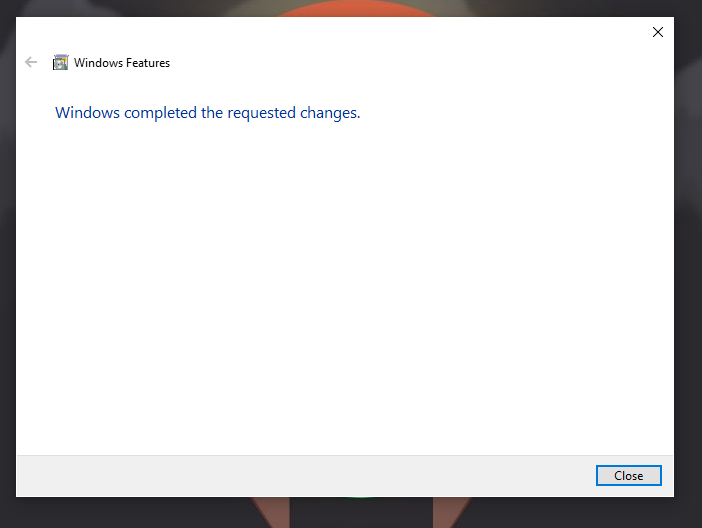 You have successfully activated IIS manager on your Windows OS.
Step 3 : Press Windows key and search for IIS.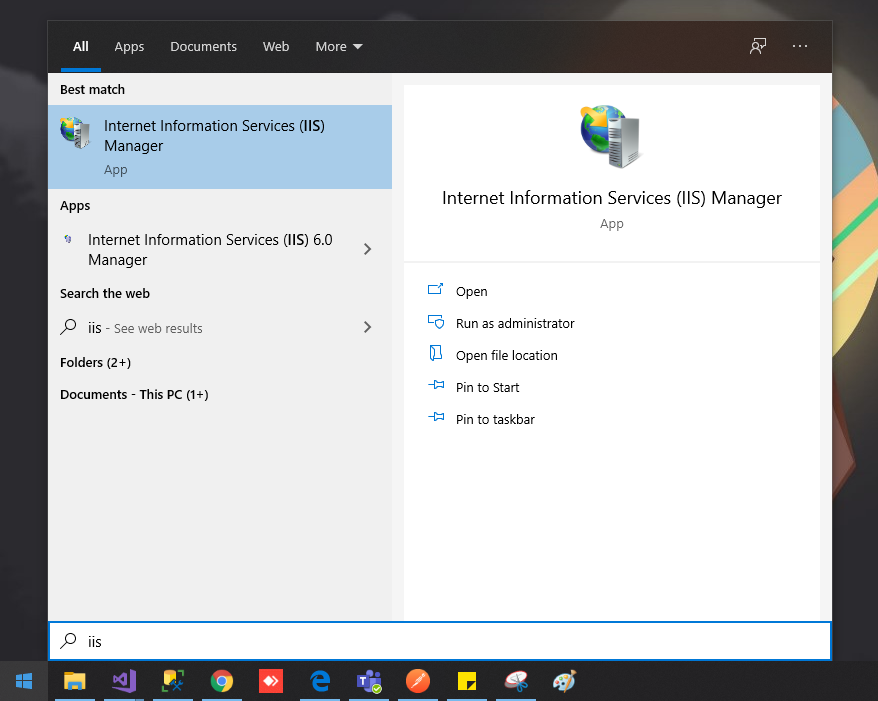 Click on Internet Information Services, Run the default Website.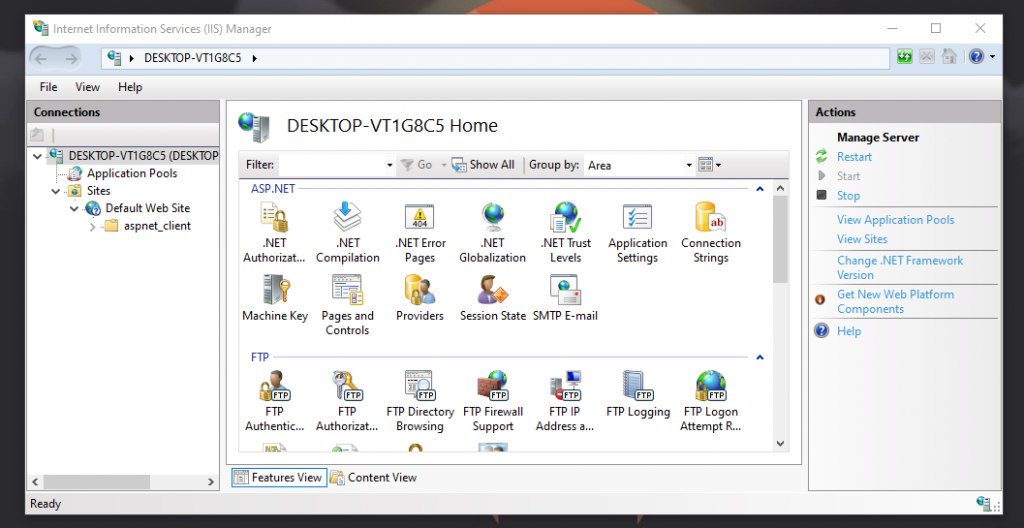 Click on Default Web Site > Manage Website > Browse
It will open the default website on your browser.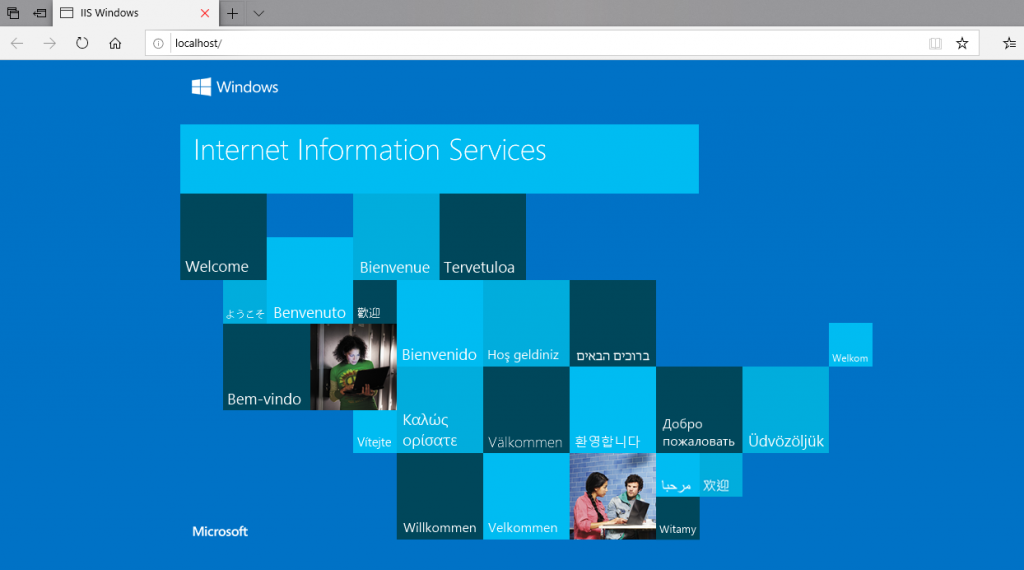 Also see:
How to install SetUp Project installer in Visual Studio 2017 & Visual Studio 2019?
Show Notifications on HTML pages using JQuery
Thank You.