How to host ASP.NET Website in IIS
Open control panel on your windows and open Programs and Features
Control Panel > Programs and Features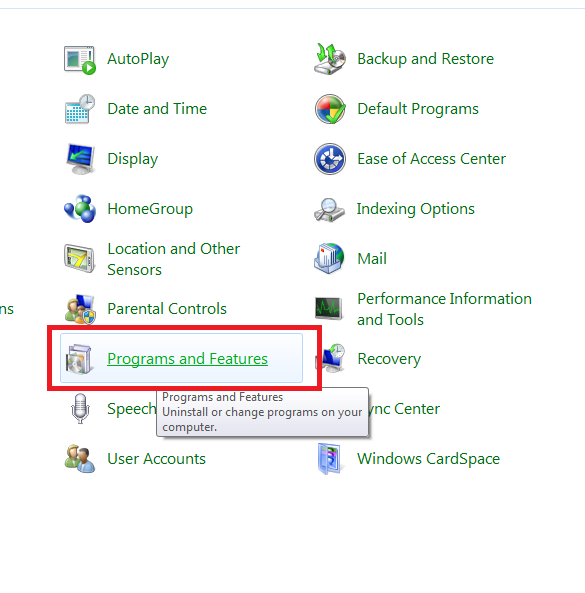 Open Turn Windows feature on or off present in the list on side.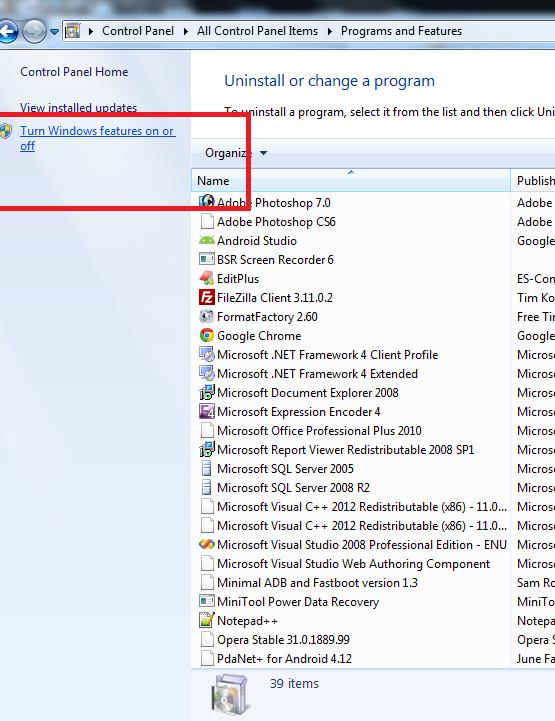 A dialog box will appear. From that look out for Interent Information Services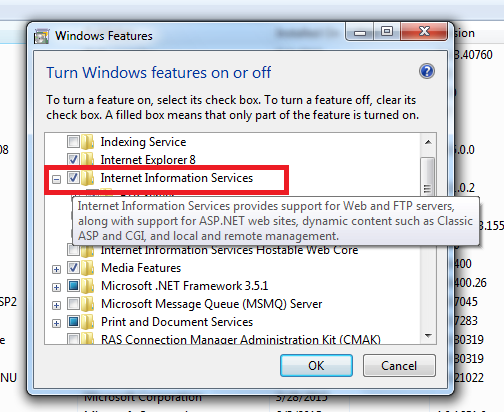 Expand that option and mark all of it.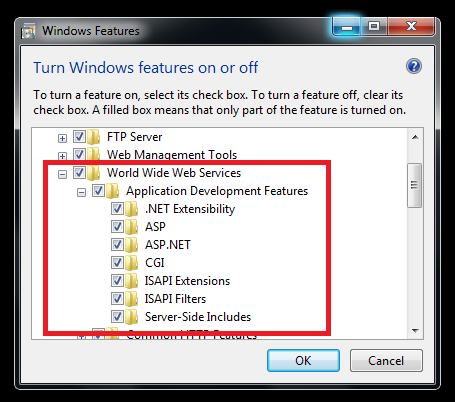 Now press the Start button 🙂 and type in IIS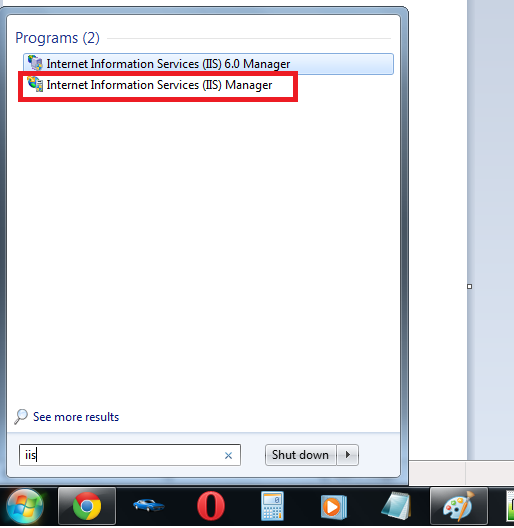 Open Internet Information services Manager (not 6.0)
From that window, add a new Website and now just follow the images :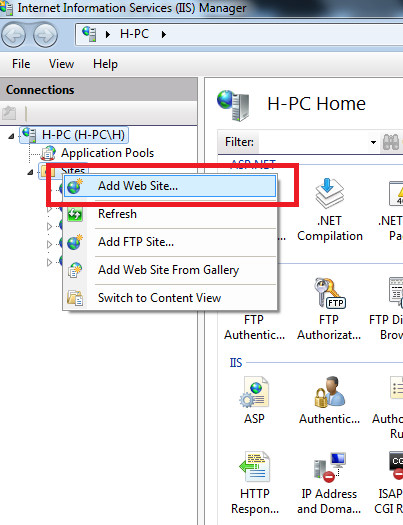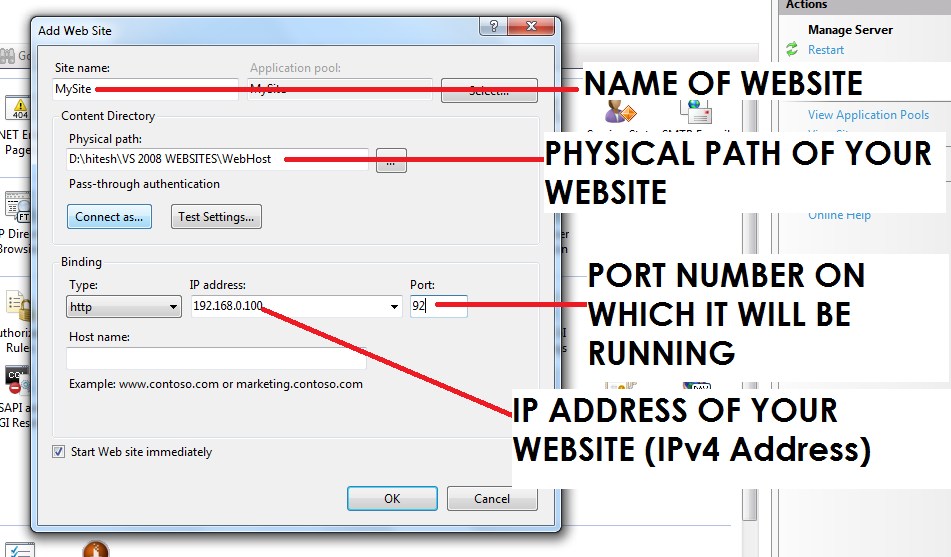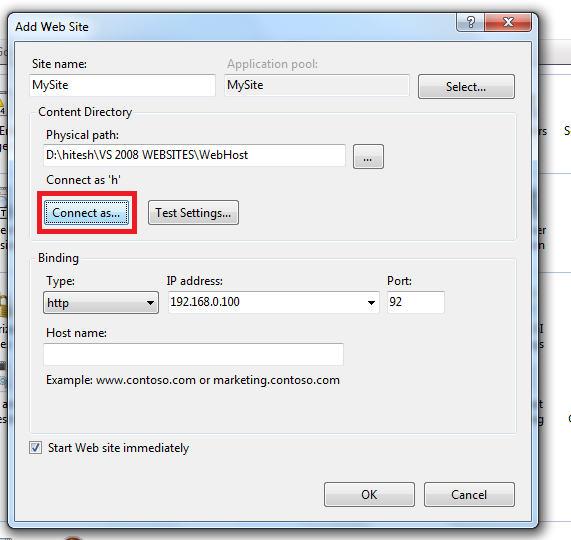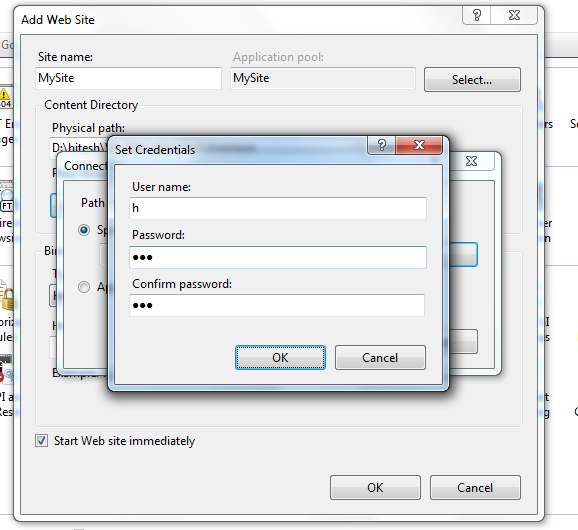 The username and password on your PC.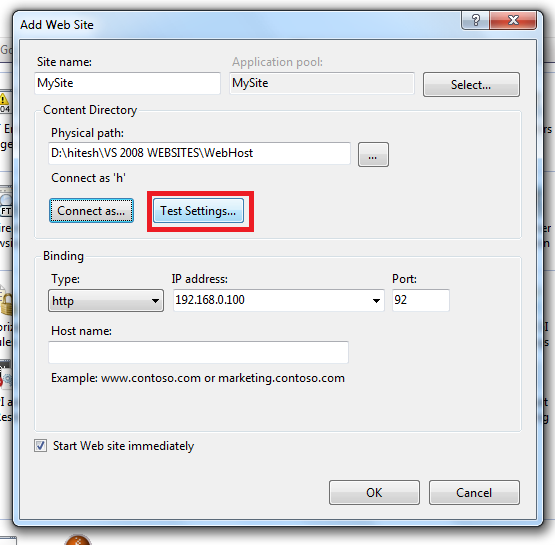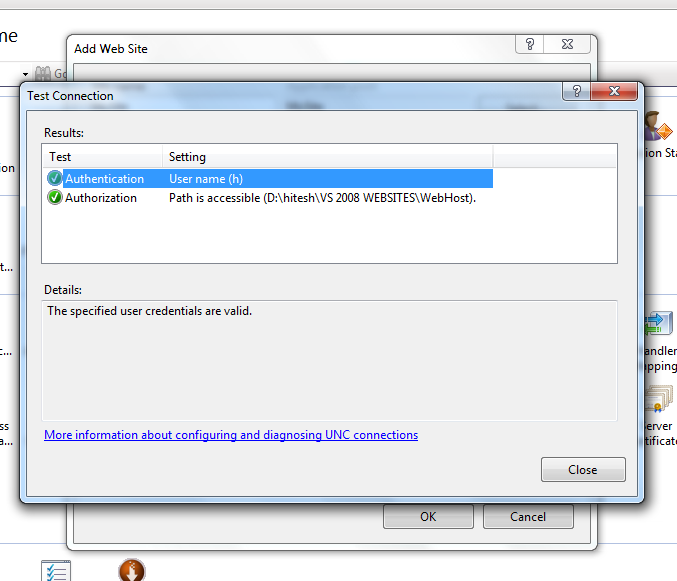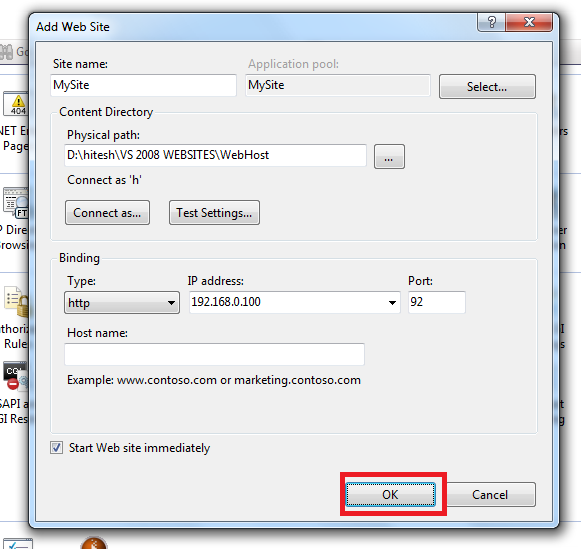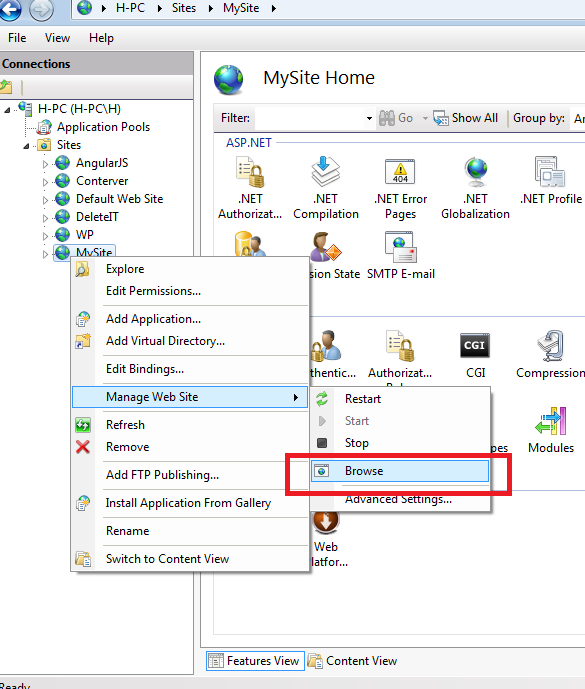 Click browse and you are done…comment below if you have any questions.